Writing for the web requires a whole different set of rules than that 20-page report you wrote in college.
Here, you write to keep the attention of your reader. You fight for it. Why? Because there is so much information to wade through on the Internet.
And our attention spans are shorter than that of a goldfish. (Resist the temptation to prove our point and keep reading.)
Be Concise
On the average Web page, users have time to read at most 28% of the words during an average visit; 20% is more likely, according to Nielsen Norman Group research.
So you'll want to keep your content short and sweet. Avoid long-winded, complicated sentences. Err on the side of brevity.
If it's helpful, use a tool like the Hemingway Editor to help ensure you're writing is easy to read for the reading level you are targeting.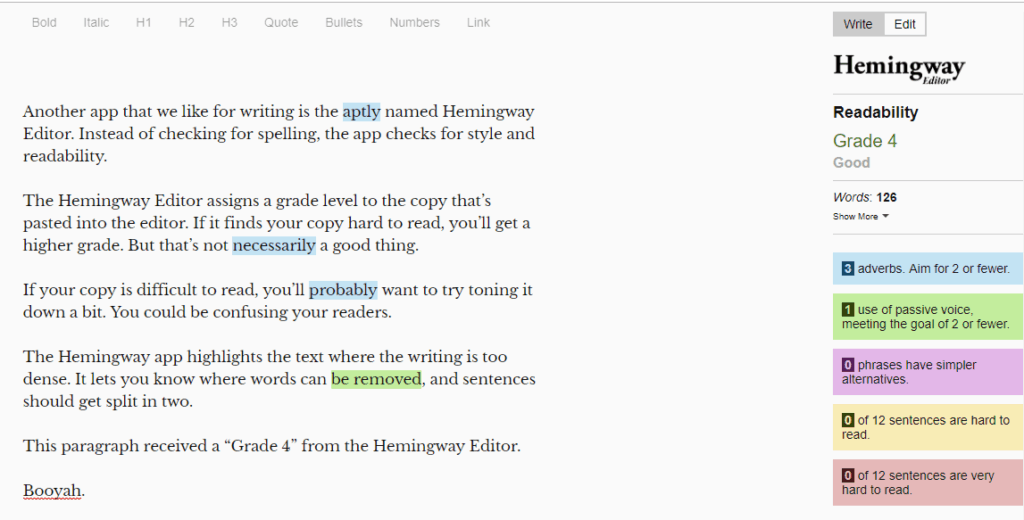 "Keep your paragraphs short and your sentences shorter. It will make your content easier to skim and less intimidating."

Paragraphs should top out around 3 to 8 sentences. Ideal sentence length is around 15 to 20 words."

Long paragraphs can be intimidating to readers and reduce skimmability.
Speaking of skimmability…
Use Subheadings to Break Up Text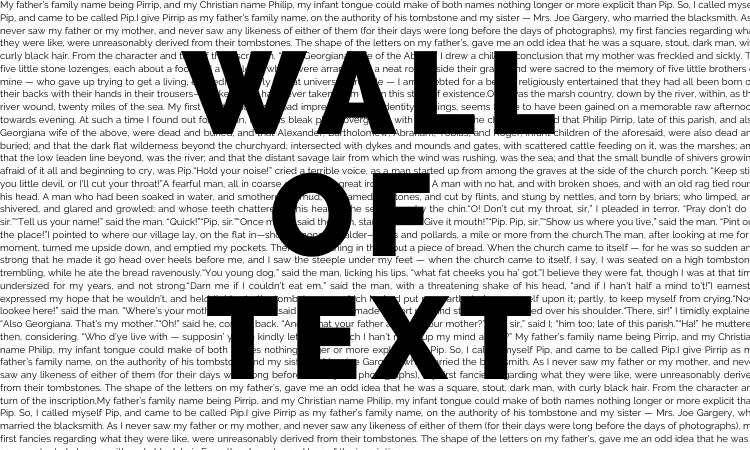 Here's the scenario: you click on a link to a web page and are greeted with a never-ending wall of text. Do you settle in for the long haul or make a hasty exit?
Chances are that you would bounce quickly off the page.
Subheadings help break up the text so that a reader can quickly jump to the information they need from your web page. It also helps a reader determine whether they should invest time in reading your web page or blog.
Use them.
Write With a Purpose – Call to Action
Consider this while you're writing and constructing your web page.
Why is your audience on this page?
What do you want them to do with this information?
What action do you want them to take?
If your goal is to convert them from site visitor to customer (which it likely is), incorporate strong call-to-action terms throughout the text. Give the reader multiple opportunities to convert and take the next step in the process. Make them easy to find.
Examples of places you can place a call to action can include:
Linked Text
Pop-pop up boxes
Buttons
Your site menu
Sentence Length for Web Writing
The number of words needed for each page also depends on the type of page you are creating.
For example, if you're building a contact page, you'll likely keep it short and sweet. You'll probably include the phone number, address, email and maybe a contact form.
For pages that need a bit more detail, like a page that gives an overview of the services your company provides, you'll need to write a bit more.
Use a Similar Format for Your Pages
Once you've determined which pages you need for your website, develop a format for each page.
For example, if you have a service section of your website, use a similar format for each of the individual product pages.
It will help train your site visitors where to look when they are browsing your site so they can quickly find what they need.
Breakup Text With Visual Elements
Don't forget to supplement your text with images where possible. And try to break up your text with visual elements. This will help you avoid that "wall of text" we were just talking about.
For example, you could use color to highlight important points or quotes. Below is an example of one from our blog "Your "Google My Business" Listing Is More Important Than You Think It Is."
Or infographics to display your information in a different format (click the image to enlarge).



More Web Writing Tips to Consider
SEO
Obviously, when writing for the web, you'll want to consider SEO. Some tools are available to help ensure your page is hitting all the right keywords.
We like the Yoast SEO plugin for WordPress because it evaluates the page content and gives suggestions for improvement.
In addition to your web copy, be sure to include SEO keywords in the:
Page title
Meta description
URL
Headers
Subheaders
Outline and Rough Draft
Your first draft might be a little ugly. And that's OK. You don't want to see what this post looked like before rigorous cleanup efforts ensued.
Just start writing and putting your thoughts down in a document. Your writing style might lend itself more to dumping words on the page as you think of them. Or, you might find that creating a basic outline is helpful.
Some writers even like to let their content sit for a little bit and come back to it a little later in the day or week. It can help to gain a fresh perspective on the topic and content.
Do what works best for you.
Go Through a Few Rounds of Edits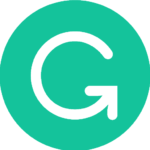 Make sure you're running your web content by a few people before posting it online.
Get a second (or third) set of eyes on your writing.
You may be an eagle-eyed editor, but after staring at your copy for a while, even the best of us need some extra eyes to give us some fresh perspective.
One tool we really like for proofreading is Grammarly. It does a nice job of catching mistakes and making suggestions that your typical built-in document editor doesn't see.
Web Writing – We Do That Too
Web writing isn't always easy or intuitive. Authentic Web Solutions provides content and editing services, so if you need help getting your website content in order, our typing fingers are ready.