Marketers often wear many hats in their roles, which means having some serious multitasking skills are an essential function of the job.
If you're like us – managing multiple clients and social accounts – anything that can simplify your content-slinging life on the World Wide Web is most certainly welcome.
So just for you, we've compiled a list of digital marketing tools that have made our lives a whole lot easier.
Hootsuite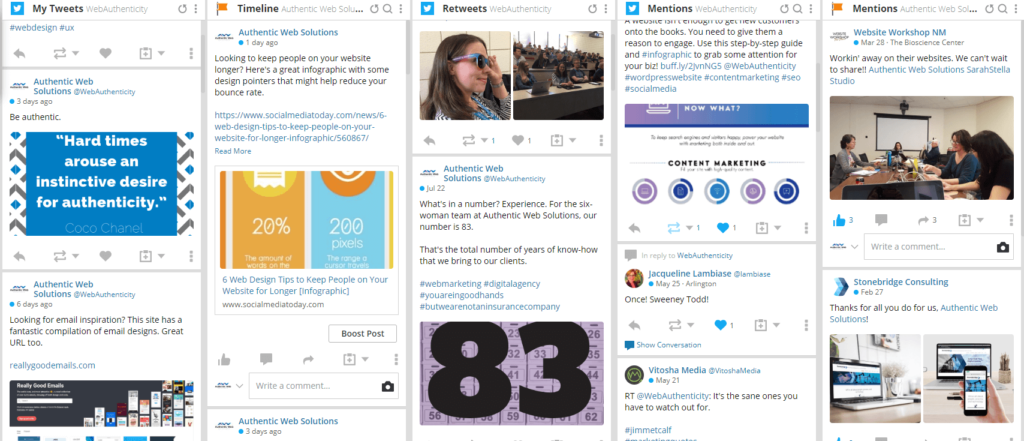 When you have multiple social media channels to manage, Hootsuite is your best friend. This social media publishing tool allows you to publish to most social media accounts from one system.
Hootsuite cuts down on the need to go and check each channel for mentions, comments, likes and other engagement. Via the dashboard, you can track your brand online and respond to everything from one system.
The publishing features make social media management a breeze, giving you a bird's eye view of content that's set to be scheduled. Plus, the reporting features are easy to use, and you can set up multiple member accounts for your social team.
Feedly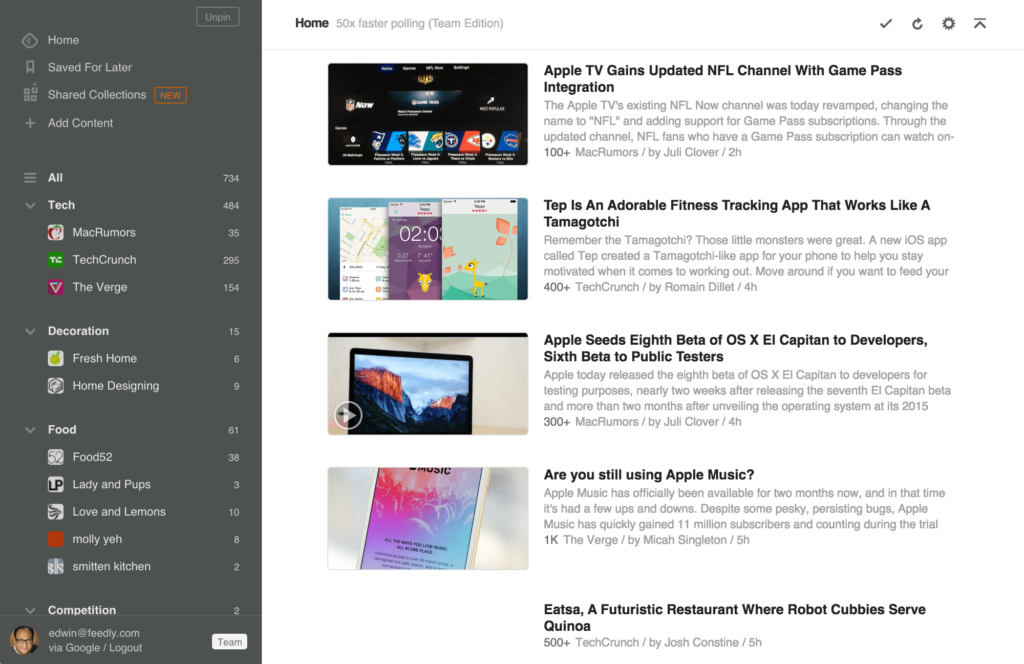 News comes at you from all directions, but Feedly helps you cut down on the noise so you can actually listen. It's a news aggregating application that compiles news feeds from online sources. You can customize the feeds based on your preferences.
According to their website, Feedly helps its users discover and follow "quality, trusted sources that make you smarter and give you deeper insights into the changes happening in the marketplace."
We also like it for the online reputation management component. Feedly lets you track certain keywords, which is a great feature for agencies who need to keep a pulse on the clients that they manage. Plus, Feedly lets you add RSS feeds. So if you have a Google alert set up for brand monitoring, you can grab the RSS link and drop it into Feedly. Your mentions will show up on the dashboard.
Canva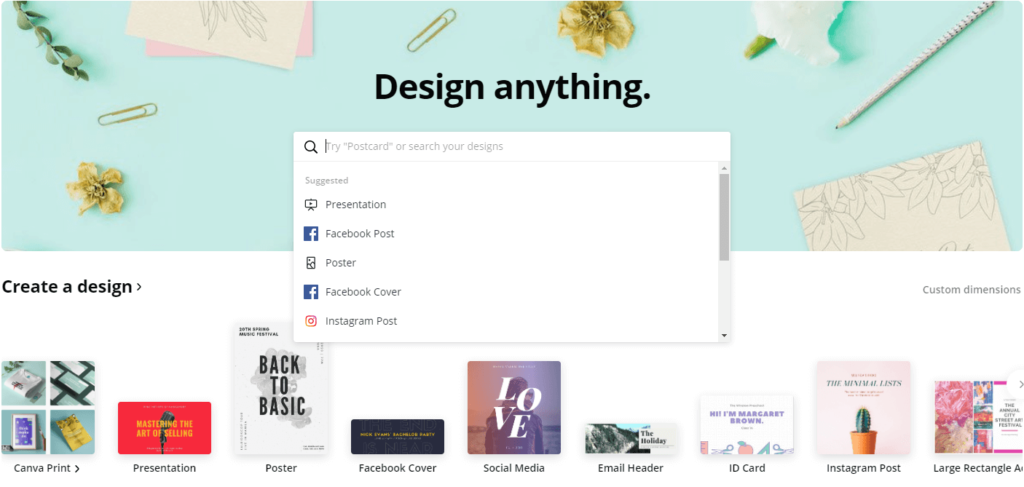 No designer, no problem. Canva lets even the novice user whip up just about any type of creative you need, from postcards to posters, to social posts.
Canva lets you choose from a variety of templates, stock photos and design elements. It also has a deep library of typography options to further help you personalize your pieces.
You can even set your brand colors and fonts in the system to ensure that you maintain consistency across your design pieces.
Grammarly

You may be an amazing writer, but even the best of us need a proofreader sometimes. That's where Grammarly comes in.
Grammarly shows hints, suggestions and lets you know when your spelling and grammar need polishing.
We really like the browser extension because it vets our writing in our Gmail and social networks, but there is also an online app if browser extensions aren't your thing.
Hemingway Editor
Another app that we like for writing is the aptly named Hemingway Editor. Instead of checking for spelling, the app checks for style and readability.
The Hemingway Editor assigns a grade level to the copy that's pasted into the editor. If it finds your copy hard to read, you'll get a higher grade. But that's not necessarily a good thing.
If your copy is difficult to read, you'll probably want to try toning it down a bit. You could be confusing your readers.
The Hemingway app highlights the text where the writing is too dense. It lets you know where words can be removed, and sentences should get split in two.
This paragraph received a "Grade 4" from the Hemingway Editor.
Booyah.

TinyPNG

We love this panda bear. He's our little buddy.
TinyPNG takes your large images (up to 5 MB) and shrinks them down into web-friendly sizes. And the quality is outstanding.
You can easily drag and drop up to 20 images onto the site, and TinyPNG quickly compresses them, reducing the file size. We promise – you won't be able to tell the difference.
When Digital Marketing Tools Aren't Enough
Maybe you need a little more help than a browser extension or a fancy social dashboard can give you. Maybe you need a digital marketing team.
If your online presence needs a boost, we've got you covered. Give us a shout today to learn how we can help.