You've probably seen that helpful information box that appears at the top-right side of your desktop screen. You know, the one that shows up when you google a business?
And if you're using the Chrome browser on your mobile device, it's the first thing you see?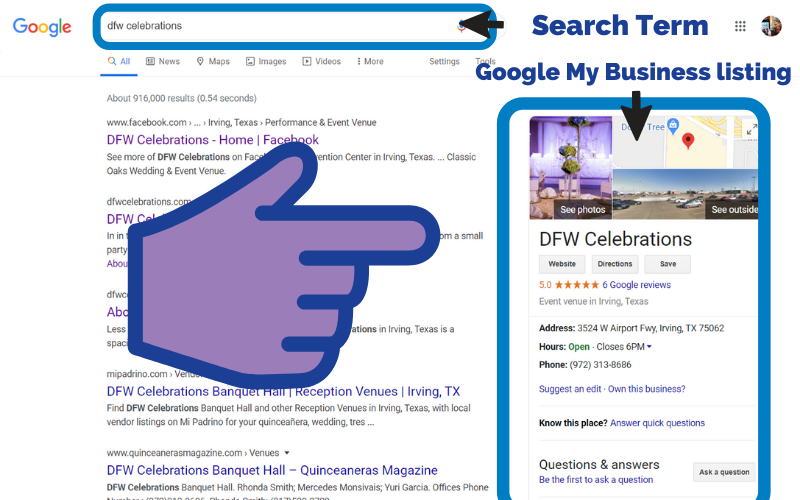 That's the "Google My Business" (GMB) listing. And if you're a business owner, you'll want to make sure you're taking advantage of all that it has to offer, including the steady stream of improvements they are making to the platform.
So what is "Google My Business" exactly?
The premise of Google My Business might sound familiar to you. That's because it's the next generation/replacement of Google Places for Business, Google Listings, and Google+ Business Pages.
"Google My Business is a free tool that allows you to promote your Business Profile and business website on Google Search and Maps. With your Google My Business account, you can see and connect with your customers, post updates to your Business Profile, and see how customers are interacting with your business on Google."
Business owners can use it to claim or create accounts. And the listing provides key facts about your business, like your address, website address, hours of operation, and oh so much more.
What is included in a "Google My Business" listing?

Google My Business Listings contain all key information that your current and prospective customers are looking for about your business.
Address
Phone number
Website
Business Hours
Photos
Special offers and promotions
Product Information
Services
You can even add product information, services and post updates about your company. Customers can also schedule appointments through the listing if a company sets that feature up.
Why Your Google My Business Listing is Important
Your GMB listing has super-high visibility because it's one of the first things people see when they look for your business (that's SEO!). Customers may never visit your website if all the information they need has already been served up to them on a Google platter.
Google processes over 40,000 search queries every second on average, which translates to over 3.5 billion searches per day and 1.2 trillion searches per year worldwide.
In short, your GMB listing is slowly becoming just as important as the homepage of your website. So it's time to start thinking about it that way.
Google My Business Listings are Good for Mobile Searches
GMB is great for mobile users because it helps businesses capture the "near me" searches, which have dramatically increased. Even if you aren't searching using those terms, the closest results will likely show up.
And if you want to improve where your business appears in local rankings, a Google My Business listing is where you should start.
They Help With Reputation Management
It should be especially noted that a large online reputation management component is baked into GMB. How so?
While businesses can upload photos and videos, so can your customers. They can also leave reviews and ask questions about your business. And as a business, you can (and should) respond to them.
Not only does responding to the questions show that you're engaged with your clientele, but it also ensures that you have control of the conversation.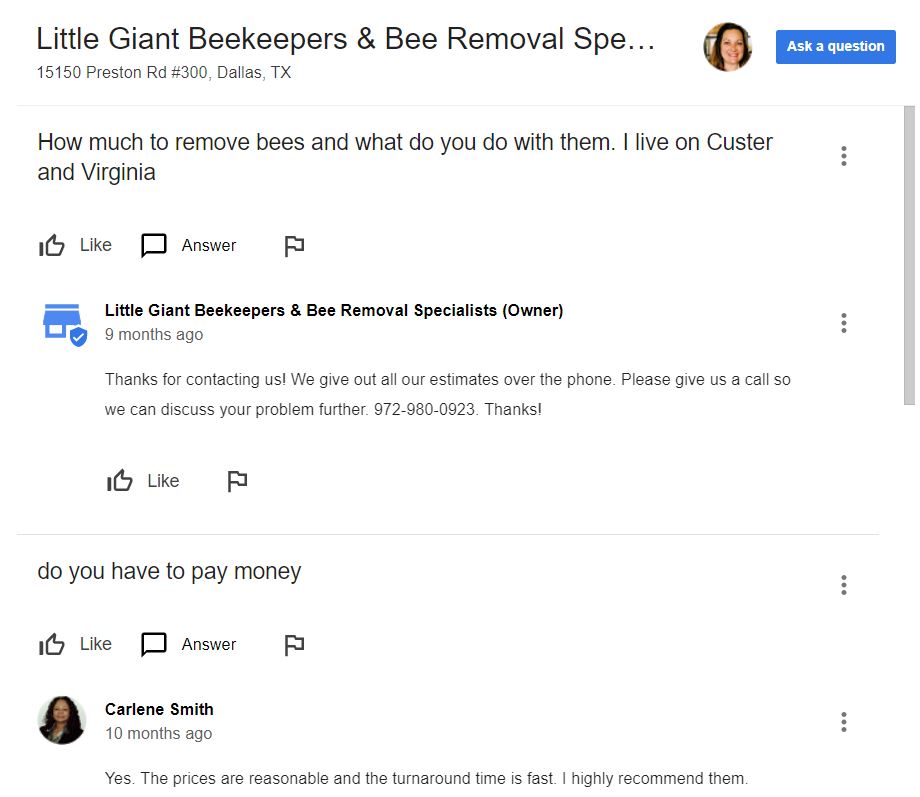 Responding before the crowdsourced questions receive an incorrect answer from random corners of the Internet helps prevent false information about your business from appearing in your listing. That's right. Anybody can answer the questions.
Get Listed on Google My Business
If you have any questions about how we can help you get your Google house in order sooner rather than later, give us a shout.