About Us
A little bit about our team and how we work.
What we're all about
Our North Star
Our mission is to collaborate with you to attract the right audience, to build trust by creating a website that grows your business and to elevate your brand.
We believe every business deserves a professionally developed website that reflects their purpose and helps them connect with the right audience.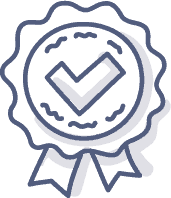 We make time to learn, hone our craft, and continuously improve our processes. This keeps our passion alive and ensures we can continue to bring renewed energy to the work we do for our clients.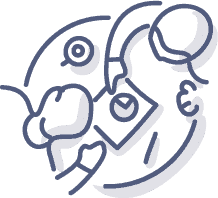 When our clients are engaged, the exchange of ideas is amplified. Our goal is to become an extension of our clients' teams.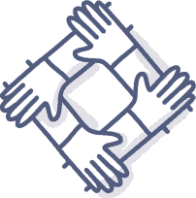 We get the job done. We consistently meet deadlines. We communicate effectively and proactively.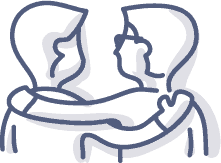 You can depend on us. We maintain transparency and honesty in everything we do. Your success is our success.
Choose how we can support your online marketing adventure.

Attracting the right audience is all about building trust. We help you nurture your connections with web design and development that elevates your brand.
Build My Website For Me
Web Design and Development
You need a website that not only helps you effectively reach your target audience, but is easy to use and manage so you can build your business. We'll get you there. Bonus: we'll make it look pretty, too. 
Sleep easier at night knowing that your website (your hardest-working employee!) is being monitored and maintained to keep it secure and working as expected. We offer web maintenance plans that fit any budget.
Elevate My Online Presence
Online Marketing Services
Whether you need content, email or want to kickstart your social media presence, we can get you there. We'll tailor a content marketing strategy to support your digital marketing efforts and drive customers to your website.