SEO might sound like a buzzword, like something web developers and marketers throw around in order to charge you more money. But, I assure you, search engine optimization is a very real and critical element that both your website and business need.
Understanding the Role SEO Plays for Your Business
Imagine your website is a storefront located in a part of town with little to no foot traffic. You know that the goods you sell are in high demand or you wouldn't have set up shop in the first place.
Which is why you're sure that, any day now, people will discover you're there and start filtering in.
But you wait and wait, watching as only few cars pass down the street and even fewer pull up to your "New Store!"-adorned storefront.
Sadly, curiosity alone isn't going to drive traffic to your business.
Without clear and value-driven signage and advertising to let customers know you're there, you're going to have a difficult go of it.
That's essentially what SEO does for a website. It creates signage to drive traffic.
You build a website that looks good and works well on all devices.
You optimize your site so that it loads with lightning speed and is well-secured.
You write high-quality content that prospective customers can relate to and find valuable.
You optimize it with keywords, metadata, links and much, much more.
All of the above are ways in which you can optimize a website for search (though, that's just the tip of the iceberg).
Ultimately, the goal is to tell Google:
"Hey, our business is amazing. Here is what you can show your search users when they're looking for businesses like ours."
Google then crawls your website, reviews your optimizations against its algorithm, and determines your ranking.
Take this example of Little Giant Beekeepers: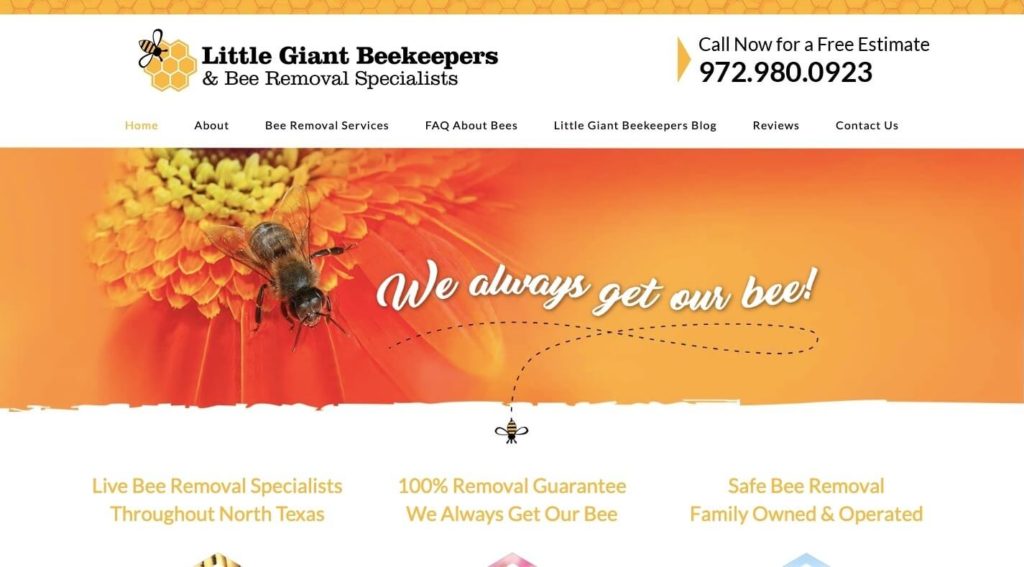 Search Google for "bee removal dallas" and the website ranks well in local Google Maps results, as well as in organic search:
It also ranks at the top of local search for "bee removal texas."
That's the power of SEO. Start by creating a website that's well-designed, well-written, relevant, and authoritative. Then continuously optimize and build on that foundation to improve your ranking and keep the competition at bay.
The Benefits of SEO
The benefits of SEO cannot be underestimated.
Greater Visibility
With a website alone, you might get lucky and eventually find that Google has placed it close to the top of a search results page. But that's not likely to happen without SEO.
When you do make the most of SEO, though, something like this can happen:
This is the website for Sisemore Law Firm: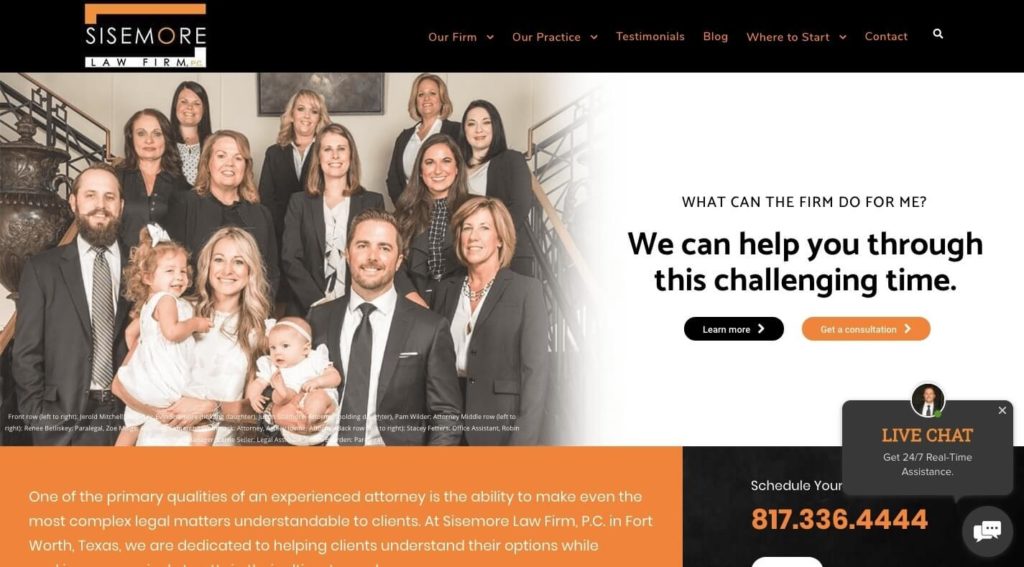 This is what searchers find when they look for "divorce and child custody fort worth":
The Sisemore Law Firm is the first organic search result.
But let's say a searcher doesn't want to scroll through a bunch of website links. Instead, they want to find a law firm that's close to them and that's well-reviewed, so they open the "Maps" results. Guess what? Sisemore appears there, too:
It doesn't stop there. The law firm also appears in the first spot under the "Images" results for the same search term: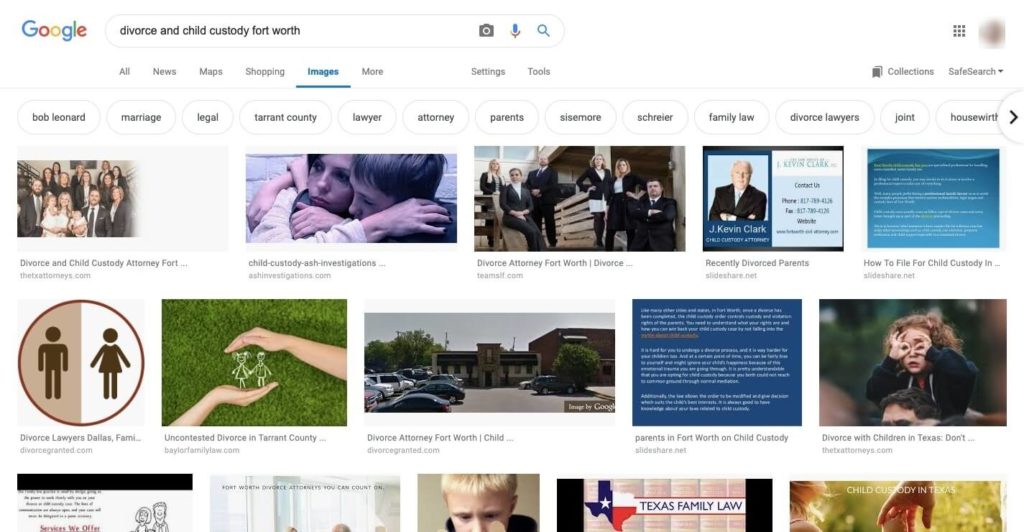 Because the website was optimized for SEO, Sisemore has far greater visibility and dominance in search than it would've had with just a basic website.
Easier Sales Process
Let's face it: the sales process can be exhausting. First, you have to find prospects. Then, qualify them as leads. And, finally, sell them on the idea that you are the right provider to work with.
Because SEO gives you a means to quickly sell yourself in search results, it spares you some of the trouble of having to hunt down leads.
But that's not all. You can optimize your website so that it attracts different types of leads to your business.
For example, this is a search for "dallas restaurant":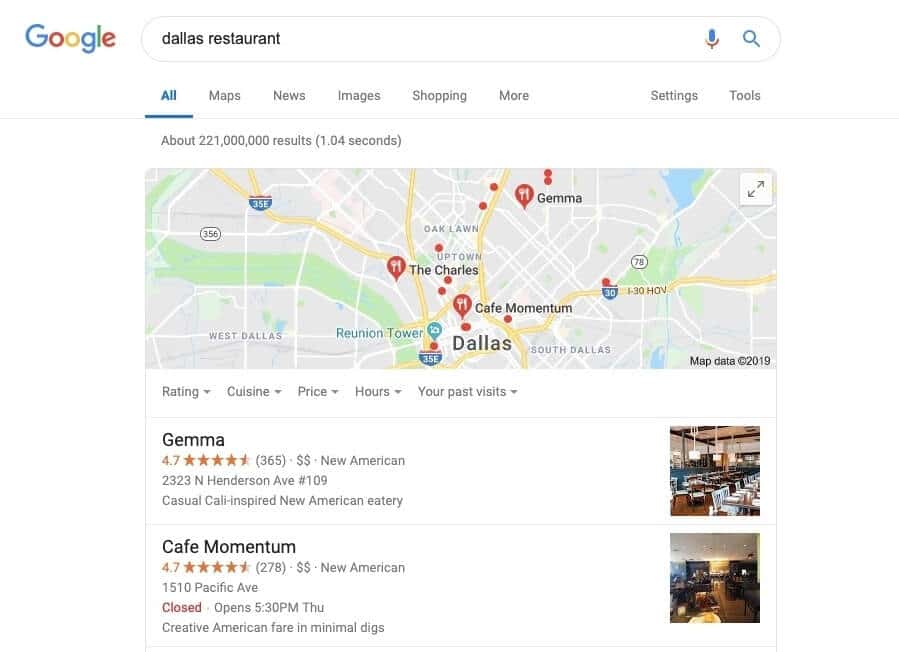 If someone does a search like this, you know that:
They're looking to dine out locally.
They haven't made up their mind yet.
So, it makes the most sense for Dallas-based restaurants to optimize their website and overall web presence for local results like these. The context of the map and customer ratings help make the decision-making process easier for searchers and you wouldn't want to miss out on an opportunity like this.
Then, there are searches like these: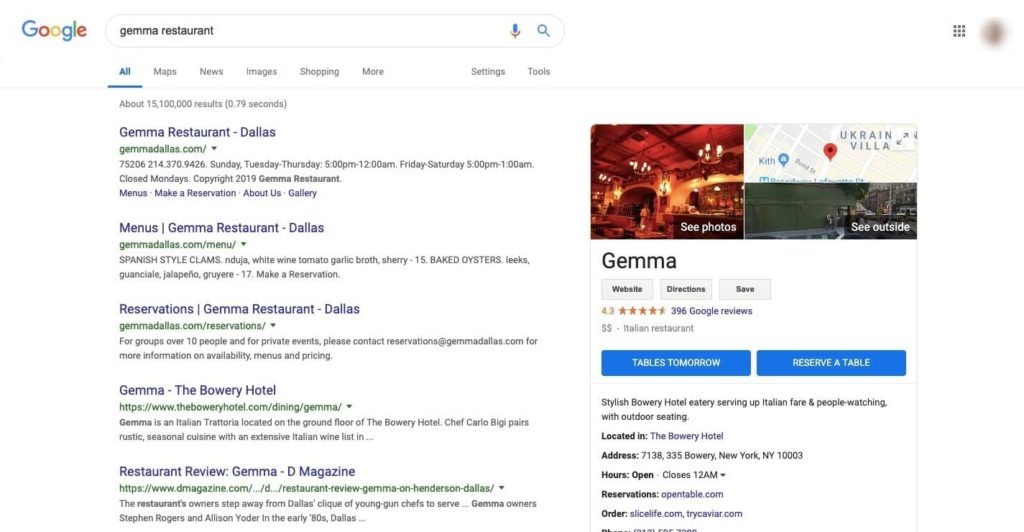 In this case, the searcher knows exactly where they want to go (i.e., Gemma Restaurant) and are likely looking for quick information regarding the:
Address
Hours of operation
Phone number or reservation system
Menu
These kinds of searches are ready to take action, so you need your website and brand to have a presence in search that gets them exactly what they need right away. In this case, a Google My Business listing is what makes this happen.
Long-Term Results
Ahrefs published a study on how long it takes websites to rank on the first page of Google search results. On average, only 5.7 percent of websites will get to the top 10 search results within a year's time: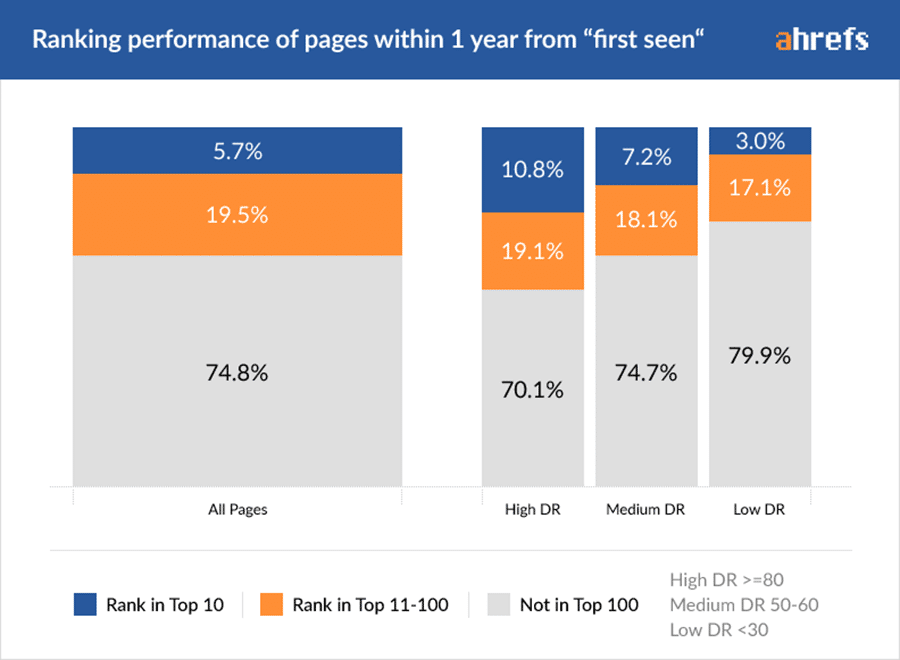 So, what does this mean? Well, you don't get a high domain rating for simply having a website. You have to work for it, which means taking your SEO strategy very seriously. When you do, Google is much more likely to place your website higher in the search results.
It also means that SEO is not, by any means, meant to shoot you to the top of a Google results page tomorrow.
SEO is the smartest and most sustainable long-term investment in your business's success.
Here's what Ahrefs discovered about the average age of websites that rank on the first page of search results: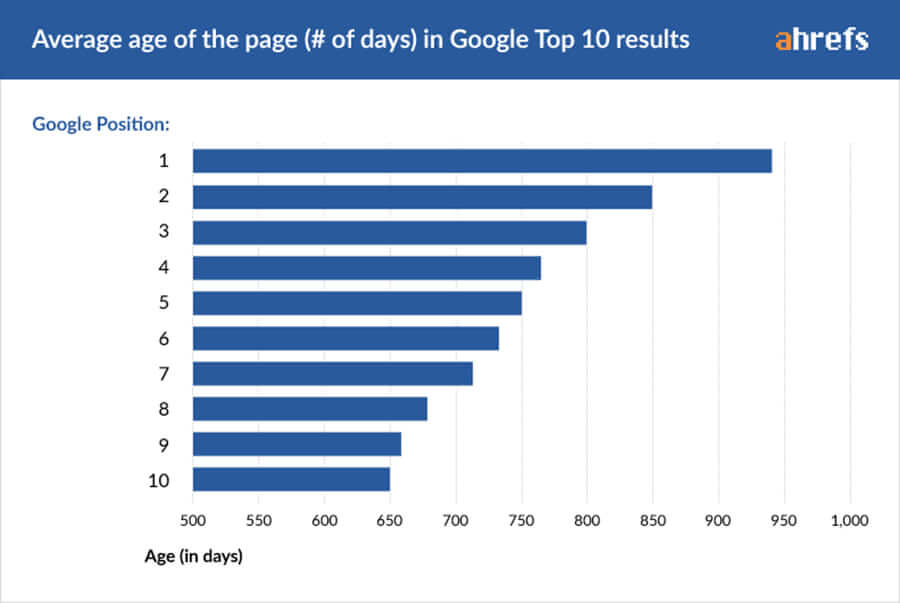 The average age of the first result is almost three years old. Imagine what that means for a website if it consistently shows up at the top of search for years on end. There would be little question about the credibility of your business.
Wrap-Up
SEO is like if Google were to stand outside that physical storefront from earlier. It would hold up a sign that says: "Hey, I know exactly what you're looking for and this business right here has it!"
Google will only do this if you design, write, and program your website in a way that makes it worth ranking at the top of search results.
Don't believe me?
DOWNLOAD OUR SEO CHECKLIST
Optimize and drive high-quality traffic to your website.