The Authentic Web Solutions Team began 2020 by throwing caution into the wind, embracing life and going on an adventure.
That's right. We booked it to Santa Fe, New Mexico for a company retreat.
As a remotely-based team, it's especially important for us to find ways to connect and get together, and not just so we can refine our strategies. These meetups help us learn how to effectively work with each other.
Our intended result of this retreat? A happy company, and hopefully, happy clients.
Arrival Day
Becky and Valerie flew into Albuquerque from Texas to meet with New Mexico residents Karla and Yvette. We then headed north to scenic Santa Fe where we stayed in a historic, pueblo-style farmhouse.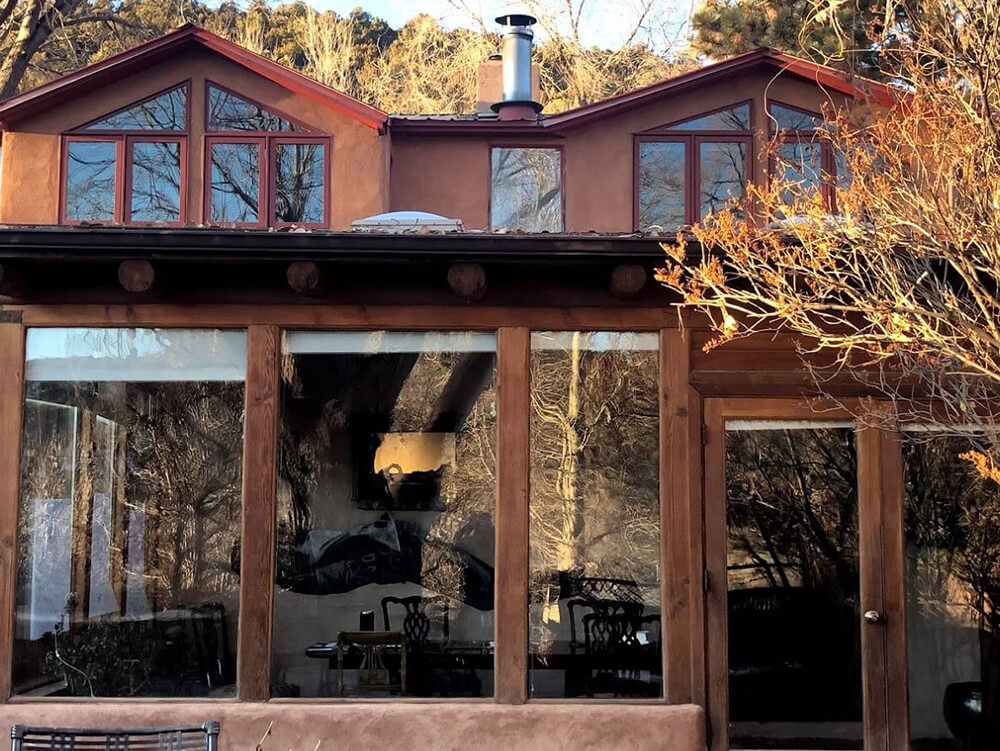 The house was a destination in and of itself. Between the sweeping mountain views, cozy nooks and heated floors, this house had us beside ourselves with homesickness. It was rough.
We cooked most of our own meals at the house. It turns out that our boss can whip up an amazing breakfast, and some of us need more practice with homemade pizza dough (Valerie).
Being nestled away in the Santa Fe mountains gave us some much-needed time together to get to learn more about each other. We're a team, but we all have different needs and ways of communicating, so this meetup gave us time to reflect and better understand each other.
Day 1 – Business, Hikes, Creepy Crawlies and Team Building Exercises
On the first day of our retreat, we spent the morning talking shop, but in the afternoon, it was time to get back to nature.
Business coach Dr. Jenny Lloyd-Strovas from Nature Matters visited us. With her, she brought a spider, snake and a beetle. The snake got some love. The other insects stayed in their cages.
We took a hike and learned about New Mexico's native plants, and how ecosystems "communicate" with each other and applied those concepts to how we collaborate as a team.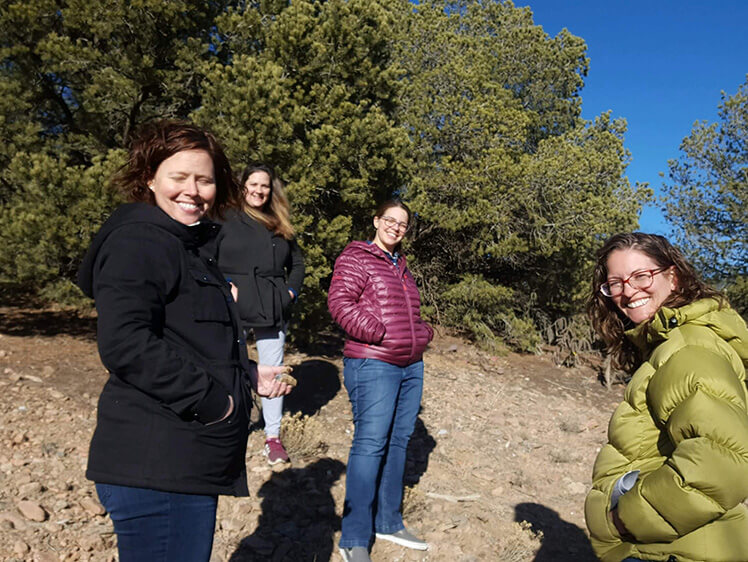 Next, we did some team-building exercises. We took three rocks and wrote the word we felt best described our coworkers' strongest traits. The drill helped us get a window into what we think of each other as a team.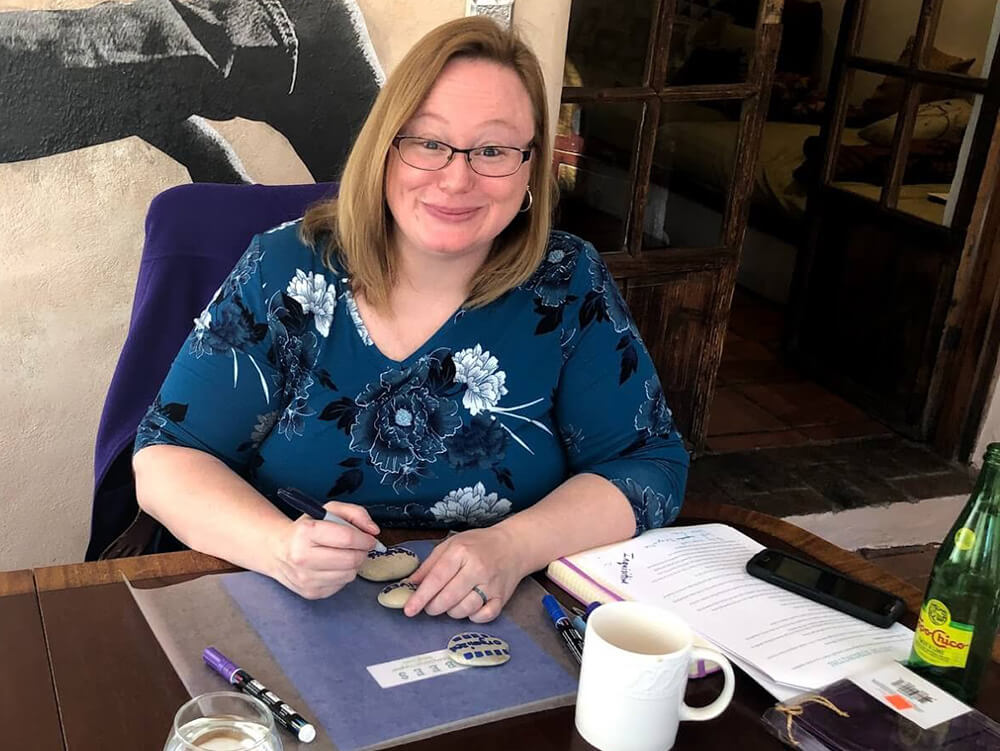 We learned a lot about each other that afternoon, and that was the point.
Day 2 – Work, Work, Spa
We spent the next morning discussing our learnings from the previous days' workshop and getting some work done. Then we hit the road in search of some R&R.
Ojo Caliente Mineral Springs Resort & Spa is about 60 miles north of Santa Fe in Ojo Caliente, New Mexico. It's known for its miles of hiking and biking trails, but most notably, the healing waters of the ancient hot springs which are believed to have healing waters. (Big shout out to the boss lady for the relaxing afternoon.)
Day 3 – Headshots and Home
We packed up the next morning and were out of the house bright and early. We needed to be in Placitas, N.M. for team headshots. Sarah Crichlow of Sarah Stella Creative Studio was there to capture our lovely mugs.
You may have already seen some of the pictures on Instagram or Facebook. If you have, then you know that we had some epically perfect cool weather that day in the stunning village of Placitas. The sun was shining, the birds were singing, etc. It was horrible.
We wrapped up our trip at with lunch at The Range Café (a quintessential New Mexico dining experience), before heading to the airport to go our separate ways, only to meet again online the next day.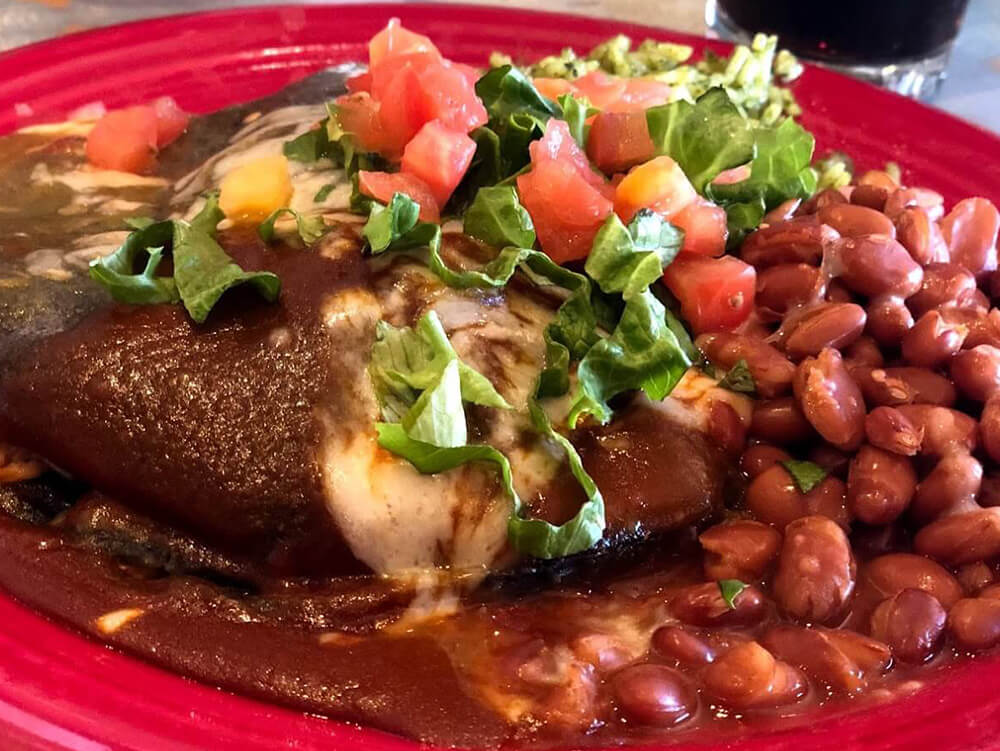 The Benefit
To sum it all up, this trip let us take some deep dives into the steps we need to take to grow our culture, increase communication with our team members, and just get to know each other better. As a remote team, these things are important and our clients reap the benefits.
We're part of an inner circle now, and those who wish to join it will need to answer this question correctly:
Do you like cilantro?