For more than a decade, UpCity's mission has been—and continues to be—to help businesses find B2B service providers they can trust. The UpCity Recommendability Rating was developed to determine a service provider's credibility and recommendability, giving UpCity the confidence to recommend them to the more than 2 million businesses that visit their site.
Each year, UpCity analyzes and scores more than 70,000 service providers based on their UpCity Recommendability Rating and acknowledges the top national and local providers with an UpCity Excellence Award. The results are in, and we won!
We are proud to announce that the Authentic Web Solutions team has been recognized as one of the top B2B service providers of 2022 in the Albuquerque area by UpCity!
As a proud woman-owned and operated digital marketing agency, our guiding principle is to incorporate collaboration as much as possible. We strive to provide growth-oriented solutions for all our clients. We make sure to get a 10,000-foot view of our client's current state to create custom solutions for each client. We have this approach because when it comes to a growth mindset, it's the only thing that works.
Jack Thornburg, VP of Organic Growth at UpCity, had this to say about Authentic Web Solutions:
"It's clear from their every interaction that the Authentic Web Solutions team will do whatever they can to help their clients succeed. It's this dedication and tenacity that have earned them a spot on our 2022 Local Excellence Awards list. Congratulations!"
—Jack Thornburg, VP of Organic Growth, UpCity
This recognition has been driven in large part by UpCity's 5-star review rating of Authentic Web Solutions. Here are a few of UpCity's favorite pieces of feedback received from Authentic Web Solution's incredible customers:
"Karla Fisher and Authentic Web Solutions have been an absolute pleasure with which to work. Their expertise in web design and sales funnels make all the difference. In addition, their staff is top-notch and very responsive. I am thrilled with my lead page, application, and strategic placement of applicants based on their answers. It is comforting that they also host and protect my site with the same excellence. Kudos, Karla, for being the cream of the crop."
"AWS has a great team that always responds promptly and intelligently to any question or request we make. We have trusted AWS to make a number of beautiful and easy-to-use landing pages and robust digital marketing campaigns that have improved our conversion rates and made our clients, often juggle multiple requests of ours at one time. They have been flexible, organized, creative, and honest with us, and we have enjoyed working with them on a number of campaigns."
Thank you to UpCity for naming us one of the top agencies in our field. We'd also like to thank all of our family, friends, and customers for helping us reach this point. We're ecstatic that our hard work and effort has been noticed. We can't wait to see what the future holds for Authentic Web Solutions.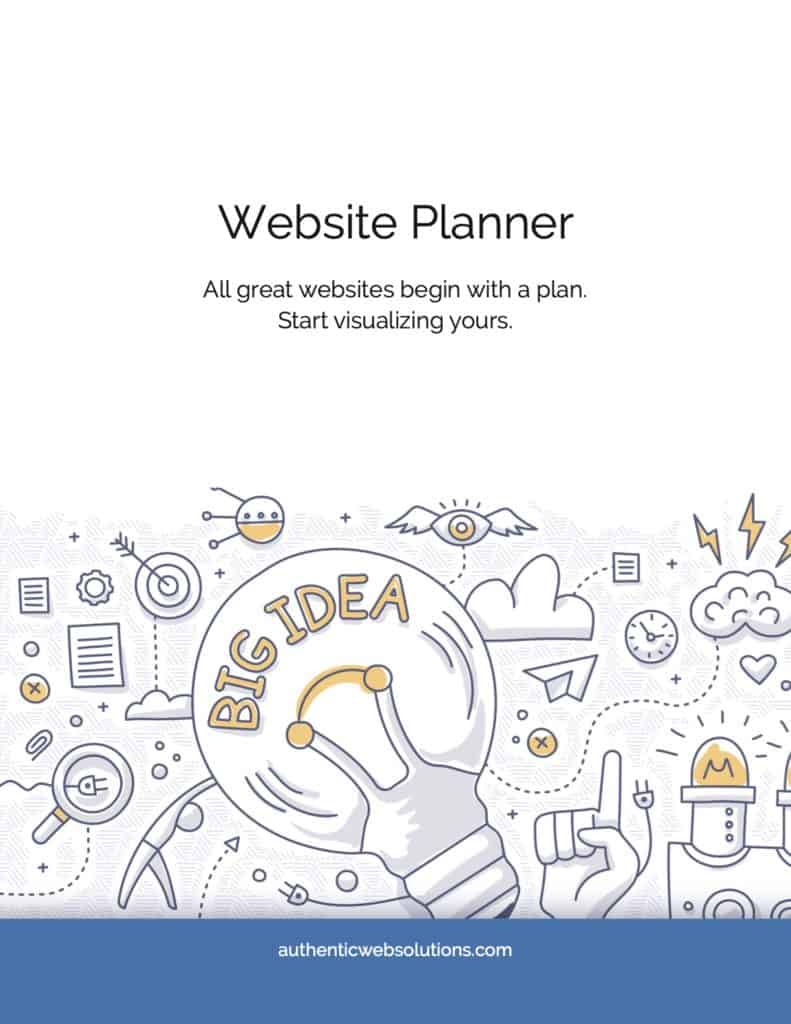 Get More Information On Redesigning Your Website
Explore Our Website Planner