This year's Giving Tuesday will be a little different in many ways. There's a major pandemic happening, the economy is doing some interesting things, unemployment is high and people are unsure about what's going to happen post-election. Did we mention we're in the midst of a pandemic?
Now is the time to get your game plan together for Giving Tuesday. You have a little over a month. Ready, set, go.
What's GivingTuesday?
But let's take a step back for a second for those who might not be familiar with what GivingTuesday is all about.
GivingTuesday was created in 2012 as a simple idea: a day that encourages people to do good. Over the past seven years, it has grown into a global movement that inspires hundreds of millions of people to give, collaborate, and celebrate generosity.
It's held each year. This year it's on Tuesday, December 1. It always follows Black Friday and Cyber Monday, also known as some of the biggest spending holidays of the year.
Why Start Planning for Giving Tuesday Now?
With the recent massive sales event "Amazon Prime Days," and all of the retailers who followed suit in an effort to snag a piece of the sales, people are already starting to spend their dollars. And each year, Black Friday sales start a little earlier in the year.
But this year, Black Friday will look a little different with more shoppers heading online, and fewer people camping out overnight in front of stores in the high hopes of scoring an epic deal on a new TV. Cyber Monday follows soon thereafter.
So you are already in a tough spot if you don't start getting on donors' radar ahead of time.
On the plus side, people who previously avoided online purchases are likely going to get nice and cozy with the idea of spending their money on the Internet. That's good news for you as a non-profit, especially if you have a strong digital strategy.
Start Planning for Giving Tuesday
Start working on your messaging strategy now. The content you create will be reused across all of your social channels.
Develop a content calendar to give you a birds-eye view of where to place and disseminate your messaging. Determine when you will start posting and get items that can be automated (for example, email and social media posts) scheduled ahead of time.
Prepare content for email, social media, and your website. Start gathering graphics, images, videos, etc. ahead of time as well.
Evaluate your organization's needs and think about how you can continue to drive donations, not just on Giving Tuesday, but throughout the year.
What to Talk About on Giving Tuesday
What to say, what to say… When you're planning your messaging, consider weaving a few of these talking points into your content calendar.
GivingTuesday
Talk about the history, meaning and importance of the event. Remember, your audience may not be familiar with GivingTuesday, so a degree of education might be needed for those who aren't in the know.
Has COVID-19 impacted your organization this year?
Be sure to discuss the impacts of the global pandemic in your messaging. For some organizations, it might mean that fewer donations have been made, or in some instances, the need for the organization's resources have increased.
Let your audience know how these funds could help your organization during this unprecedented time.
What is the Impact of a Donation?
Let your donors know exactly what their funds will be going toward.
ReadWest has a fantastic example of how to communicate this. During their 2017 campaign, they created a graphic showing how different levels of donation can positively impact their efforts.
Leverage Your Digital Channels for GivingTuesday Promotion
The GivingTuesday Toolkit comes packed with messaging and guides on how to get set up for GivingTuesday. If you need some help getting started, they have you covered.
The toolkit has templates for email, social media messaging, board member messaging, press release templates and more.
They have really made it easy for you to get started, but we've highlighted some key digital places you can focus on this year.
Your Website
Add messaging to your homepage. Set up calls to action, make sure your donor forms are in working order, and add information to your site about how you are participating in the event.
Social Media
Don't wait until GivingTuesday to start posting messages. Start a few weeks ahead of time. Again, the GivingTuesday website and toolkit have sample schedules of what and when to post.
Email
Just like social media, your email strategy won't be a single-day event. Get into your supporters' inboxes early and continue with a sequence of messages focused on Giving Tuesday.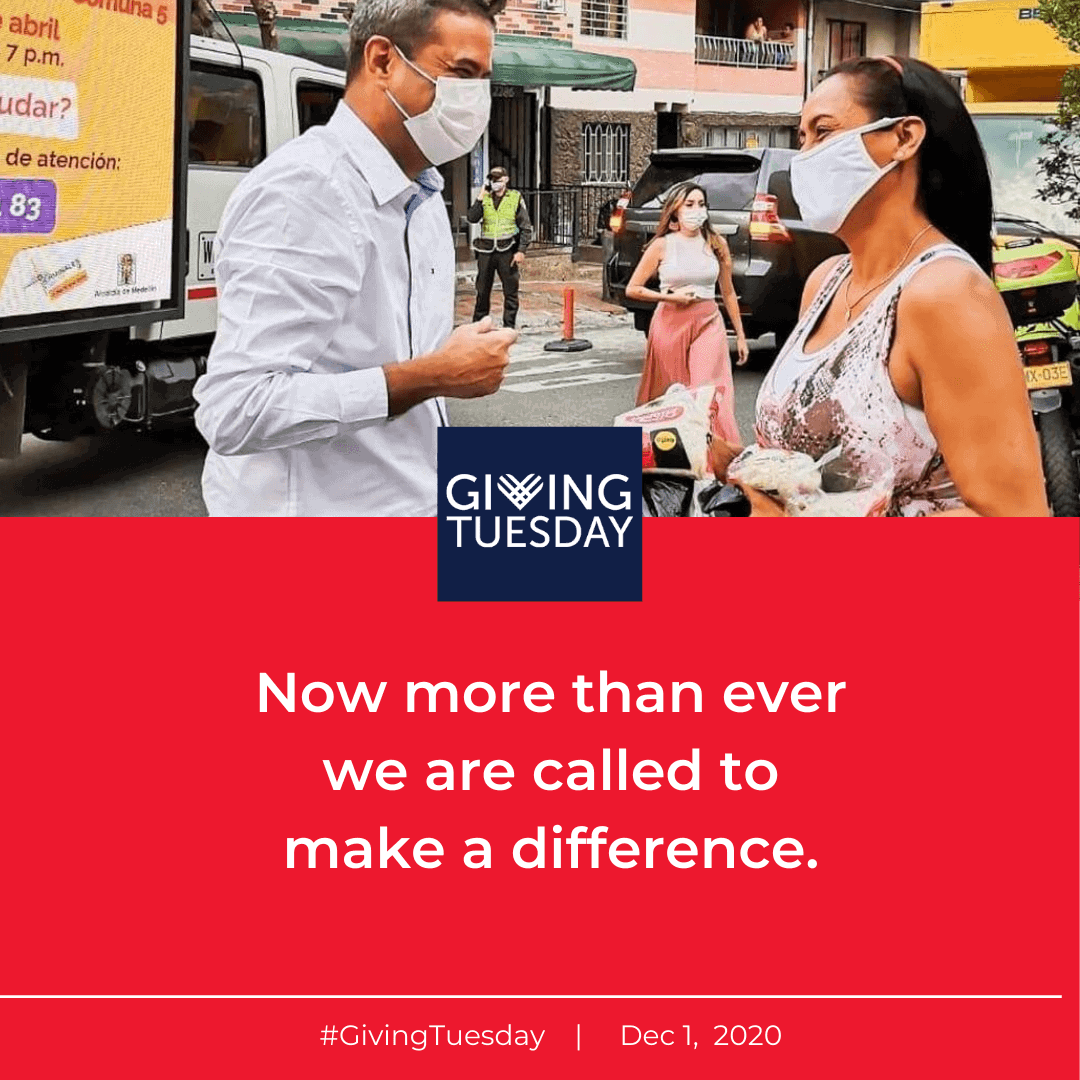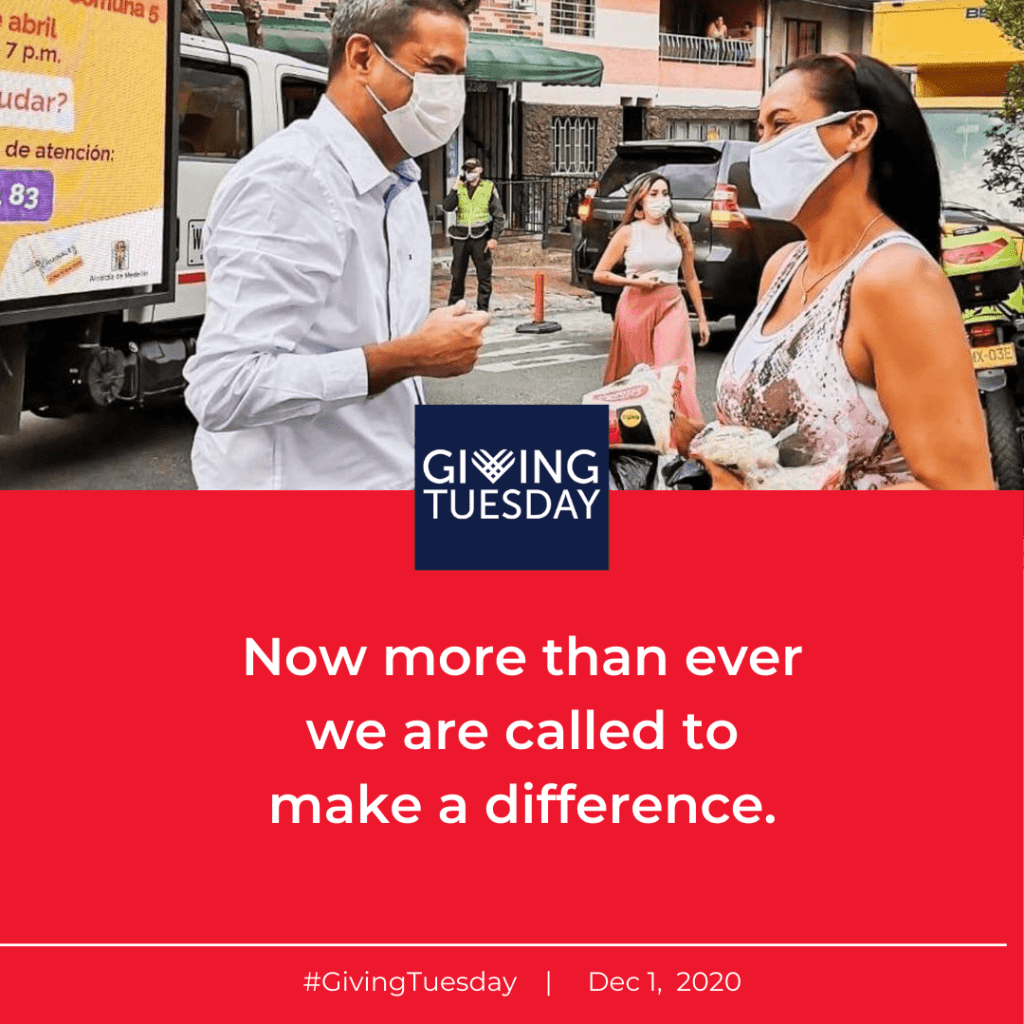 Reach out to your Online Ambassadors and Influencers
GivingTuesday is a great time to activate influencers and ambassadors to help you amplify your mission and message. By partnering with influencers, you can connect your organization to an enthusiastic community you might not normally have access to and mobilize them for action.
GivingTuesday.org has an incredibly helpful how-to document, How to Rally Influencers, that will walk you through this process.
Plan Your Online Event
2020 will probably be a big year for virtual events. So think about how you want that to look. Will you be holding Facebook live feeds throughout the day? Or uploading videos to Instagram and TikTok?
Update your website to include a donation tracker that shows how much is being raised. Set a goal so you can let site visitors know your progress. There's a worksheet to help you with that.
You could hold an online auction to raise funds. Or set up an online shop. These things take time to prepare, so get started now.
Partner with a Matching Donor in Your Community
Match funding is one of the most effective tools in the GivingTuesday toolbox.
According to GivingTuesday.org, "The premise is that every donation made by a supporter is doubled or more. Matches are often either capped at a certain amount or time period; both create urgency, which is critical to a matching challenge."
Places to find a matching donor include:
Major Donors
Board Members
Foundations
Vendors/Sponsors
An Influencer or Local Celebrity
If you want to take a really deep dive into the subject, visit the Bill and Melinda Gates Foundation's Matching Playbook.
After GivingTuesday
A few days following Giving Tuesday, when enough time has passed and all donations have come in, thank your supporters.
Let them know how much you raised and what kind of impact it made for the organization. This is also a great opportunity to let them know how they can continue to spread the word about your organization and support you year-round.
GivingTuesday Key Links and Resources
Last of all, as you are making plans, be sure to leverage the bevy of resources available to you from the GivingTuesday corporate website.
Here's a list of good places to hit up for content and ideas:
Organize a Match for Your Nonprofit – Learn how to maximize donations by partnering with a matching donor in your community.
Webinar – Watch the recording of the recent GivingTuesday that details what to expect for GivingTuesday 2020 according to the data, and how to best prepare.
Additional Resources – This is a comprehensive list of just about everything you can do for GivingTuesday.
Get Registered with GivingTuesday – Get your organization on the big list.
GivingTuesday Toolkit – The toolkit comes packed with messaging and guides on how to get set up for GivingTuesday. If you need some help getting started on messaging, they have you covered.
Stay in the Loop with the GivingTuesday Newsletter – Get signed up to stay up to date with the latest information about the day.
Host a virtual rally – How to organize a virtual rally or event when you can't leave your house.
Six Week Communication Timeline – This timeline starts on Oct. 20. You have time.
How to Rally Influencers – Tap into your supporters' networks to spread the word beyond what your social accounts are capable of reaching.
GivingTuesday Logos – To include alongside your messaging and in your graphics.