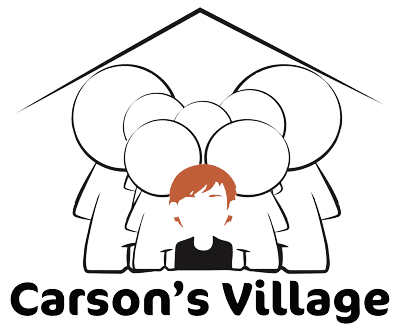 Carson's Village is a first-of-its-kind nonprofit organization designed to provide comprehensive resources that help families navigate the complicated decisions they face immediately after the sudden death of a loved one.
Through a program designed by a licensed mental health counselor, Carson's Village not only provides financial coaching on key choices related to the funeral but intervenes with mental health services at any sign of distress. All of this is provided to the families free of charge.
This can include everything from funeral planning, notifying family members and death certificates, to guidance on how to handle social media announcements.
An especially important function of their website is the ability for families to create fundraising pages so they can raise money to cover funeral expenses and medical costs.
In short, they help make the process for family members in grief as simple as possible.
The Challenge
The non-profit was frustrated with their content management system—a cumbersome platform that didn't have the flexibility they needed to keep up with their rapidly expanding organization.
Limited staffing resources meant that Carson's Village needed a platform that would make it easy for them to efficiently support as many families as possible.
Usability improvements needed to be made and content needed to be reorganized so that the information was readily accessible to the grieving families who came to them for assistance during an already difficult time.
The Process
Authentic Web Solutions met with Carson's Village to establish a comprehensive overview of their capabilities, limitations and expectations.
It also gave Authentic Web Solutions the opportunity to hear their story, see their passion and dedication and understand their challenges while getting to know their team.
The Solution
After evaluating Carson's Village's needs and goals, Authentic Web Solutions presented a design and development plan for the website.
The WordPress content management system (CMS) was the perfect fit. Not only did it meet their current needs, but the various plugins and integration tools would allow them to handle expected future growth, so they could serve more families and provide more resources.
Content from the original site, as well as some additional copy provided by Carson's Village, was transferred into a new WordPress site. To improve visibility online, the pages were optimized for search engines (SEO). Forms and fundraising capabilities were key components of the redesign.
Results
With ongoing communication and collaboration, the process to complete the Carson's Village website content transfer and redesign in WordPress took three to four months to complete.
The organization has had training and time to use the site, and have found that making updates and adding pages to the site is much easier than the CMS they had previously used.
"Since we've made the switch to WordPress, we've been able to grow our website faster and it's much easier to use," said Carson's Village Founder Jason Dyke. "We're able to support more families and provide them quicker access to resources in their time of need, which is so important to us."
Total sessions almost doubled
Pageviews increased 200%
The bounce rate went from 75% to 2.1%. 97% improvement
Visitors are now able to easily navigate the site to find the information they need. And the crucial service of setting up fundraising pages has been simplified, allowing Carson's Village to focus less on their website, and more on helping families in mourning get access to what they need.
Carson's Village was one of nine nonprofits chosen from a pool of 53 applicants to be part of United Way of Metropolitan Dallas' Social Innovation Accelerator. The Accelerator provides financial, social and human capital to entrepreneurs who are tackling the challenges facing North Texas. Their goal is to accelerate the growth and stability of these innovative ventures. Carson's Village is honored to be a part of this year-long cohort.
The organization will benefit from a significant financial investment, the opportunity to align with the United Way of Metropolitan Dallas brand and will partner with experienced mentors who can help them solve some business challenges as they grow and mature.