Position Title: Digital Content Creator
Reports To: Director of Operations
Work Location: Remote Position in New Mexico, Texas or Colorado (USA)
Business Hours: 9 am - 5 pm, M-F
Job Classification: Full-Time / Exempt Employee, 40 hours per week
Salary: $40-59K per year
Start Date: March 1, 2022
Application Deadline: January 31, 2022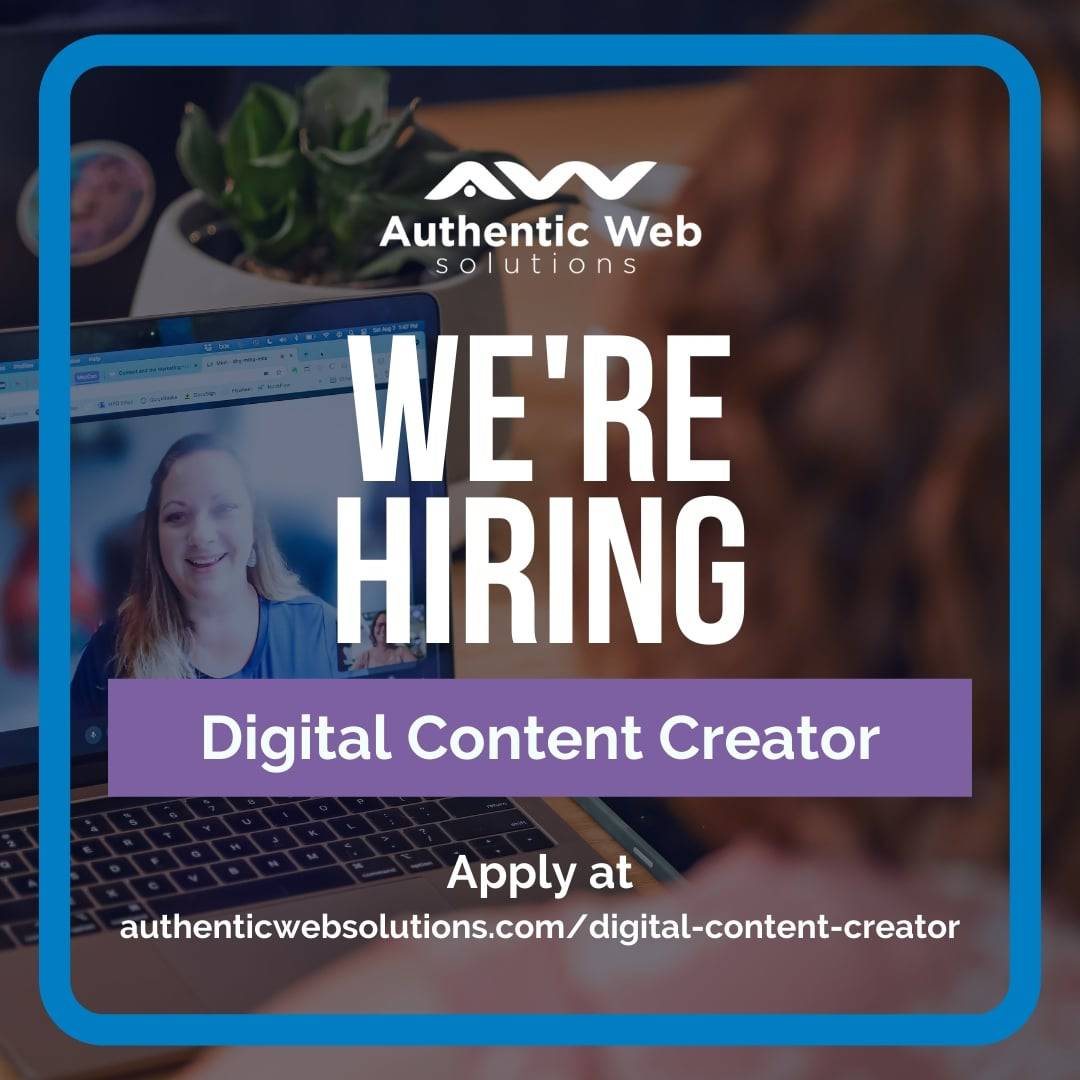 General Summary 
Authentic Web Solutions is looking for a talented, eager self-starter and passionate Digital Content Creator to WOW us with engaging content and compelling design!
Digital content is the backbone of online business — seriously, nothing makes us happier than our ability to produce relevant and engaging content on a consistent basis. That's why the Digital Content Creator is such an important role at Authentic Web Solutions.
The ideal candidate for this position should be an effective communicator and creative writer who's comfortable writing long-form content and has a keen eye for design.  They should have ample experience to write engaging, thoughtful and actionable content that matches a client's brand voice and that their audience will love. They should have a firm understanding of the power of a good story and compelling design to help attract and expand an online presence.  
As a Digital Content Creator you will be responsible for brainstorming, copywriting and designing for digital marketing strategies. 
This includes the creation of digital marketing materials such as landing pages, website content, blogs, lead magnets, ebooks, workbooks, email blasts, email sequences, social media, etc.