Grocery Store, School, and Park in Academy Acres North Albuquerque, NM
Academy Acres North has a number of grocery stores, schools, and parks we'll discuss in this short post. First, a quick introduction to the area.
Academy Acres North is one of the areas in Albuquerque where according to the locals, the parking is easy. The price range of the rental homes in this neighborhood is between $2.25-$2.3, and if you're looking for a dog-friendly location, you won't have a problem living in this area.
Elementary Schools in Academy Acres North has a GreatSchools rating of 8/10 – Osuna Elementary School and Arroyo Del Oso Elementary School. There are also two middle schools and 2 High Schools in this area. 
Sprouts Farmers Market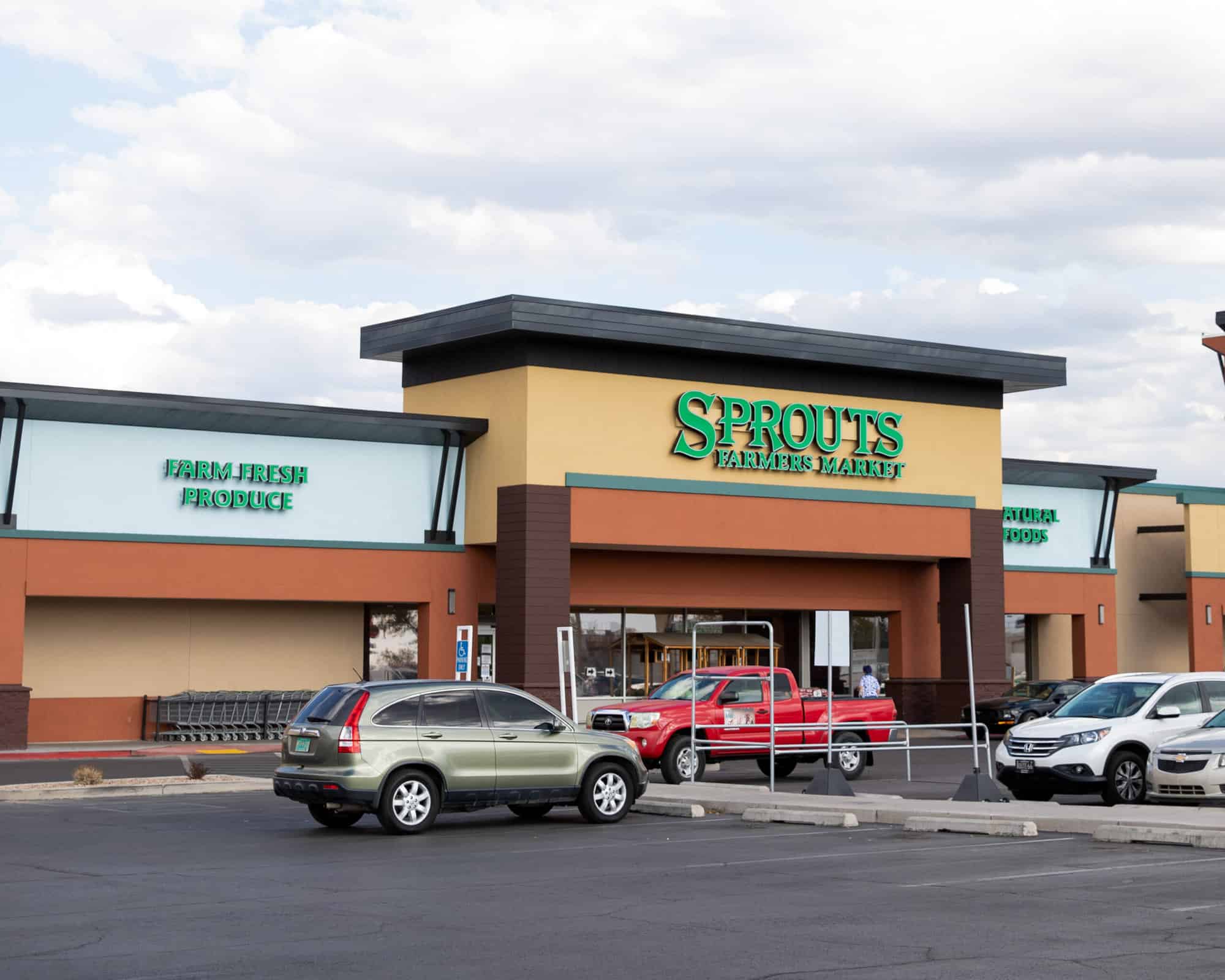 Organic foods can't be easily found anywhere, luckily there is a Sprouts Farmers Market in Academy Acres North. This supermarket offers a wide selection of minimally processed products that are free from artificial substances. 
This company promotes "zero waste" management and they also participate in food waste diversion programs that provide food to those in need. Their unwavering commitment to providing their customers with friendly, knowledgeable, and engaging service is something that the company prides itself on. This isn't just a mantra for those inside stores - it extends into how they operate as good neighbors in every community through volunteer work & local event support while also donating goods each year which help millions of lives all around America make our world better one step at a time!
Now, they have grown to more than 370 stores and over 31,000 employees. They believe that the key to their success is their team members. 
Arroyo Del Oso Elementary School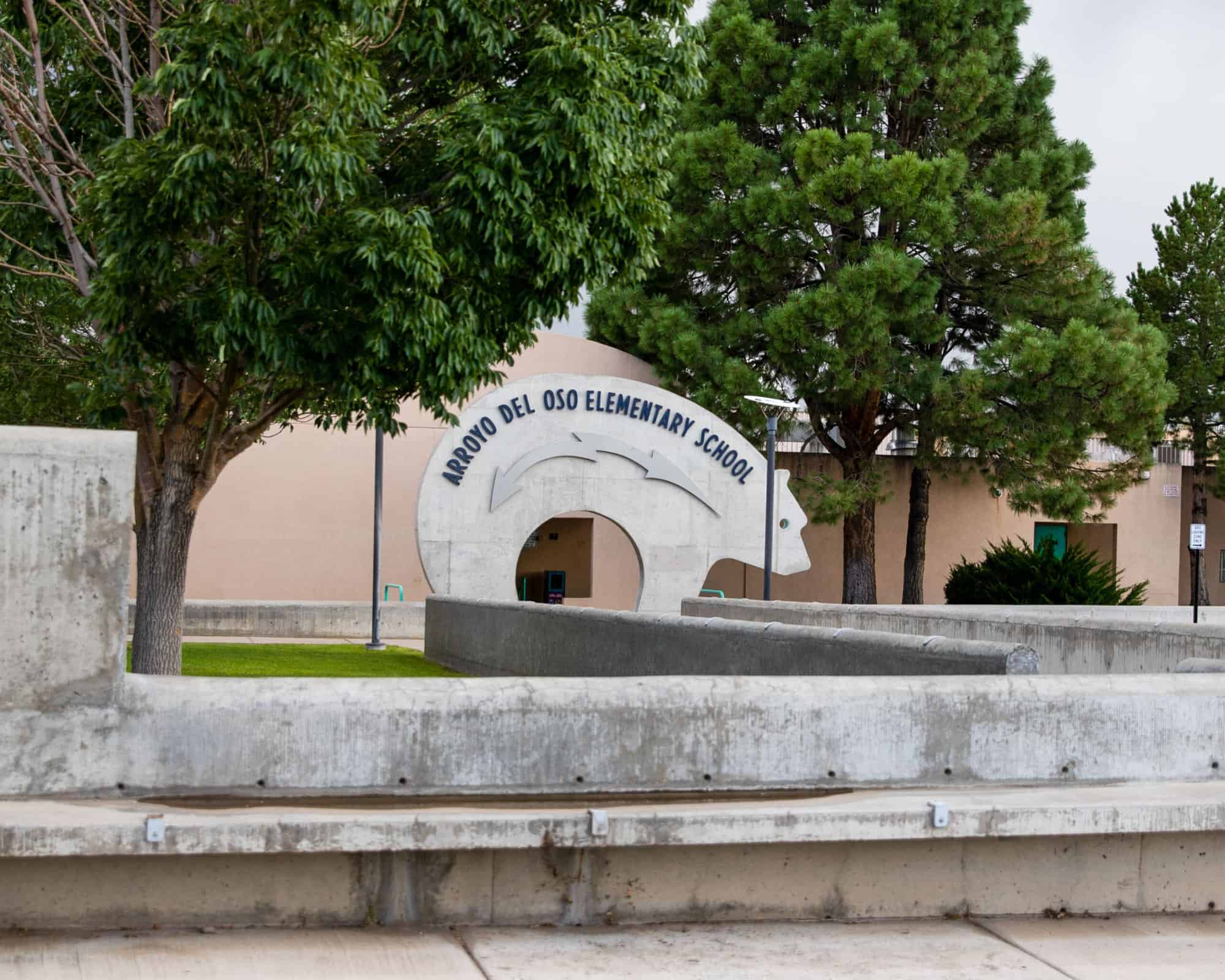 Arroyo Del Oso Elementary School is one of the public elementary schools in Academy Acres North and its GreatSchool Rating is 8/10. It was established in 1974 and is located at 6504 Harper NE. Their instructional Hours are from 7:53 AM MST and dismissal is at 2:00 PM MST. When there is a Weather Delay Schedule, their start time is 9:50 AM MST.
Here's their ADO Pledge:
I pledge to do my best, in reading math, and all the rest.
I pledge to follow the rules,
Be Responsible, Respectful, Caring and Safe in school.
I'll respect myself, and others too.  I'll expect the best in all I do.
I'm here to SHINE and learn all I can, to try my best, and be all that I am.
I am an ADO BEAR!!!
Here's a Google review from one of the parents:
"All 5 of my children have attended ADO and  I had wonderful experiences with everybody.

The school is run by a different group of people this go around with my youngest and I think it has become an even greater school.  I would like to thank the staff and anybody else involved in making the school great." - Faith E.
Sister Cities Park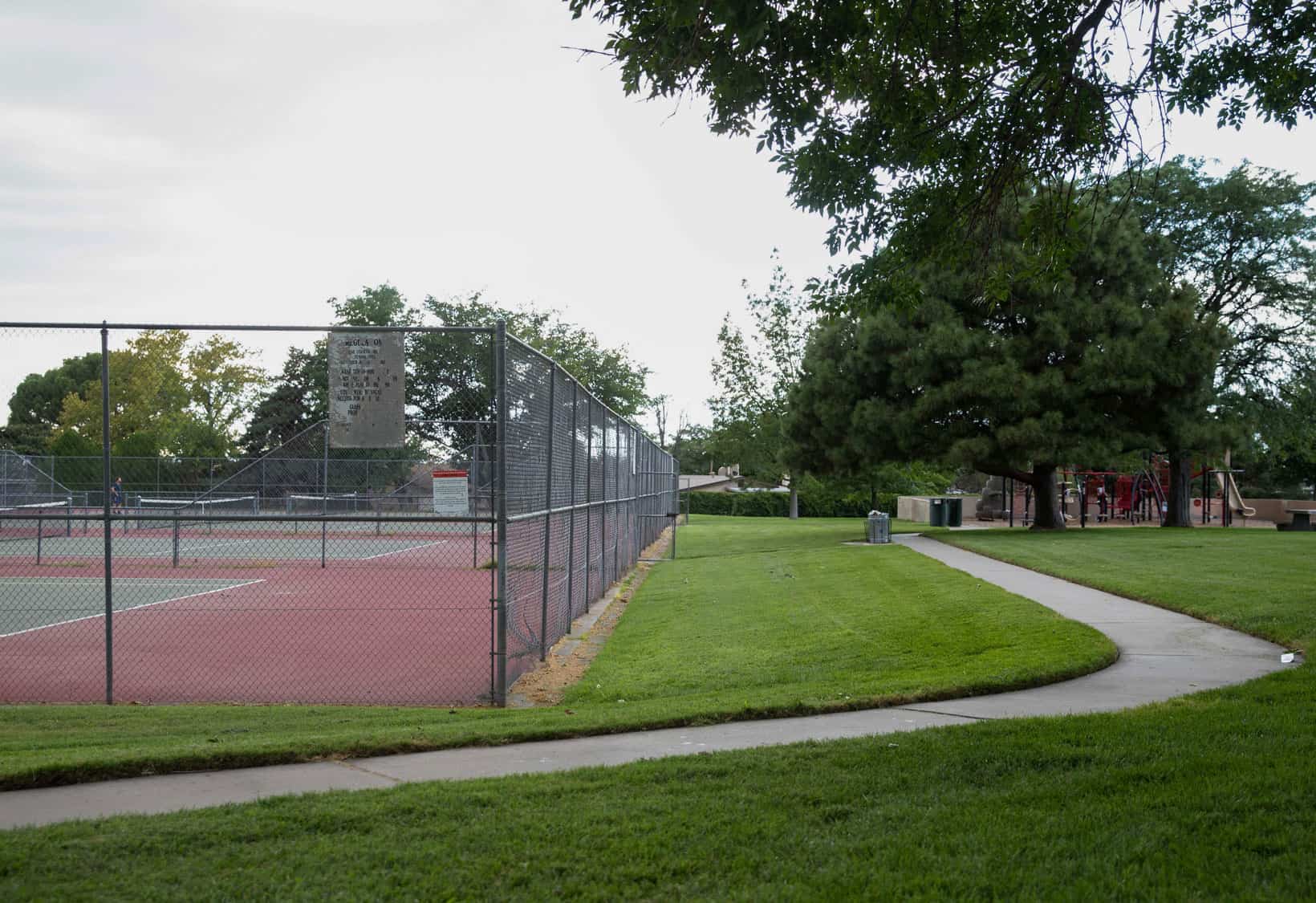 One of the nicest parks in Albuquerque is Sister Cities Park. People from Academy Acres North describe it as a calm and clean park. It has a small playground, tennis courts, some tables and lots of good shade trees. This play area is open daily from 6:00 AM MST to 10:00 PM MST.
Sister Cities Park has 421 Google Reviews and has a rating of 4.4 Stars. Here's one of the reviews you can find on Google about the park:
"We had a picnic in the park.  The grass was soft and wonderful to walk barefoot on.  The green space was large and many parts of it have trees and shade.  We saw an exercise class taking place.  We saw families walking around and playing on the playground.  We saw others picnicing.  The birdsong was beautiful ❤️. We will be going back." - Tita T
Driving Direction from Sister Cities Park to Authentic Web Solutions
Authentic Web Solutions, LLC
4801 Lang Ave NE Suite 110, Albuquerque, NM 87109, United States
Get on NM-423 E from Jefferson St NE
2 min (0.4 mi)
Head west toward Lang Ave NE
128 ft
Turn left toward Lang Ave NE
190 ft
Turn right onto Lang Ave NE
371 ft
Turn right onto Jefferson St NE
469 ft
Turn right onto the ramp to I-25
0.2 mi
Take I-25 S to Osuna Rd NE. Take exit 230 from I-25 S
2 min (2.0 mi)
Merge onto NM-423 E
0.2 mi
Take the exit onto I-25 S toward Las Cruces
1.6 mi
Take exit 230 toward San Mateo Blvd
0.2 mi
Take Harper Dr NE to McKinney Dr NE
2 min (0.7 mi)
Merge onto Osuna Rd NE
210 ft
Continue onto San Mateo Blvd NE
177 ft
Use the 2nd from the left lane to turn left onto Pan American Frontage Rd N
164 ft
Slight right toward Harper Dr NE
194 ft
Turn right onto Harper Dr NE
0.5 mi
Turn right onto McKinney Dr NE
Destination will be on the right
197 ft
Sister Cities Park
6407 McKinney Dr NE, Albuquerque, NM 87109, United States
What are the benefits of a Website Maintenance Plan?
We all know that no one can be fully immune to attacks, but with monthly updates, you'll keep your website running smoothly and staying current. That's why we offer professional web maintenance packages at an affordable price - so there's never any need to worry about what else might go wrong or how much it would cost if something did happen!
What type of items are covered by the monthly support time?
Our website is a living breathing entity. subtle changes can have lasting effects on how much traffic you get and what keywords are associated with your business, so it's important to keep things fresh! Our web care plans include simple updates like the ff:
Text changes or additions

Image changes

Adding new pages or landing pages for a marketing campaign (image and text content must be provided)

Updating or adding new forms

Researching new features or functionality and recommending the best approach

Scheduling blog posts
We understand that some tasks are more complicated than others, so we will let you know if your request takes longer than what was estimated. This way there are no surprises when the job is done!