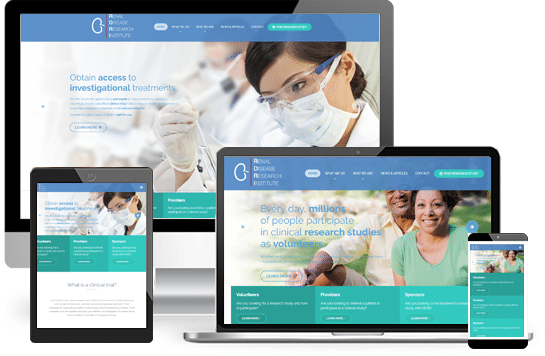 Smart. Agile. Imaginative.
Authentic Web Solutions is a women-owned web design and development company dedicated to helping your business grow as we build, expand, and track your online footprint. From building your website to promoting it, we work with you every step of the way to ensure you have the resources you need to be successful.
EXPLORE NEW WAYS TO TRANSFORM YOUR BUSINESS INTO A DYNAMIC MARKETING TOOL.
Effective Web Design
Our approach to website design is guided by one goal: to find the ideal balance of form and function for every client. The foundation of our strategy and design process starts with identifying our client's business goals. We aim to create a user experience that is intuitive, informative and most importantly—captures site visitors.
Agile Web Development
We take the website design and translate it to a fully functional website that converts visitors to leads. From mobile-friendly to onsite SEO to browser compatibility, we do all of the tech and tricks for you to make sure your website is state-of-the-art.
Dedicated Support Team
We offer reliable support, monthly website maintenance and management so that you can be worry-free about your website and focus your attention on your growing business. Whether you are a small business or a large organization with multiple websites, our three approaches to website maintenance cover all bases.
WordPress Maintenance
Any website, whether basic or complex, needs at least some level of maintenance.